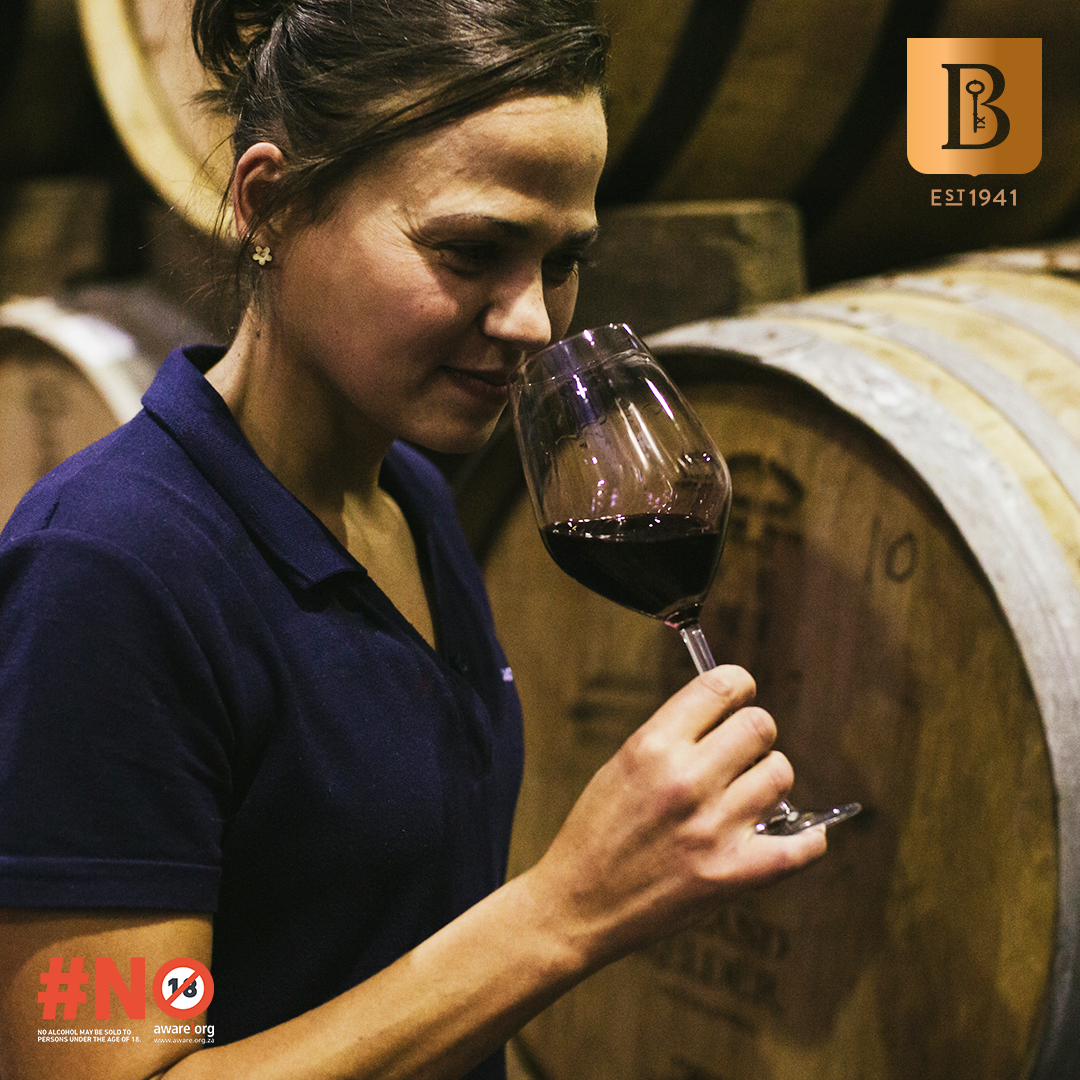 PEOPLE – Women in Wine celebrating womens day in August
Combining wine and art … and the love for Chenin Blanc
The skill of crafting exceptional Chenin Blancs enjoyed a new and artistic female touch when Monique de Villiers, also an artist in her own right, joined Boland in 2018. She was promoted to winemaker subsequently and forms part of the Cellar's talented and formidable winemaking team. After her studies in viticulture  and oenology at the University of Stellenbosch, she began her journey in the wine industry at the celebrated Delheim and Nederburg and their top winemakers. She believes: "Although winemaking has it challenges, wine is a form of art and winemaking is therefore very suitable for women. We should just believe that we are able to do anything and not step back or doubt ourselves.  I think women are more in tune with their senses, so we can definitely give the men a run for their money.  Winemaking is a process and you should never stop learning.  Every day should give you something to take forward," explains Monique.
In addition to being a passionate winemaker, Monique is also a very talented artist.  Having grown up in an arty family, she was looking for a creative way to express herself and now paints in wine and coffee, which is very similar to her favourite medium watercolours. Her 'Dare To Be Different' art gallery includes a lovely selection of 'wine paintings' which has become popular with art lovers. Her love of art has inspired her to do a course in graphic design and she also designs wine labels and logos in her free time.
As a winemaker, she loves the versatility of Chenin Blanc and one of her favourite Boland wines is the One Formation variety (an outstanding white blended from Chenin Blanc, Sauvignon Blanc & Grenache Blanc). She says she loves its fullness, flavour and length. Monique forms part of the Women in Wine initiative initiated by the Drakenstein Local Tourism Association and she participates in their promotional activities.