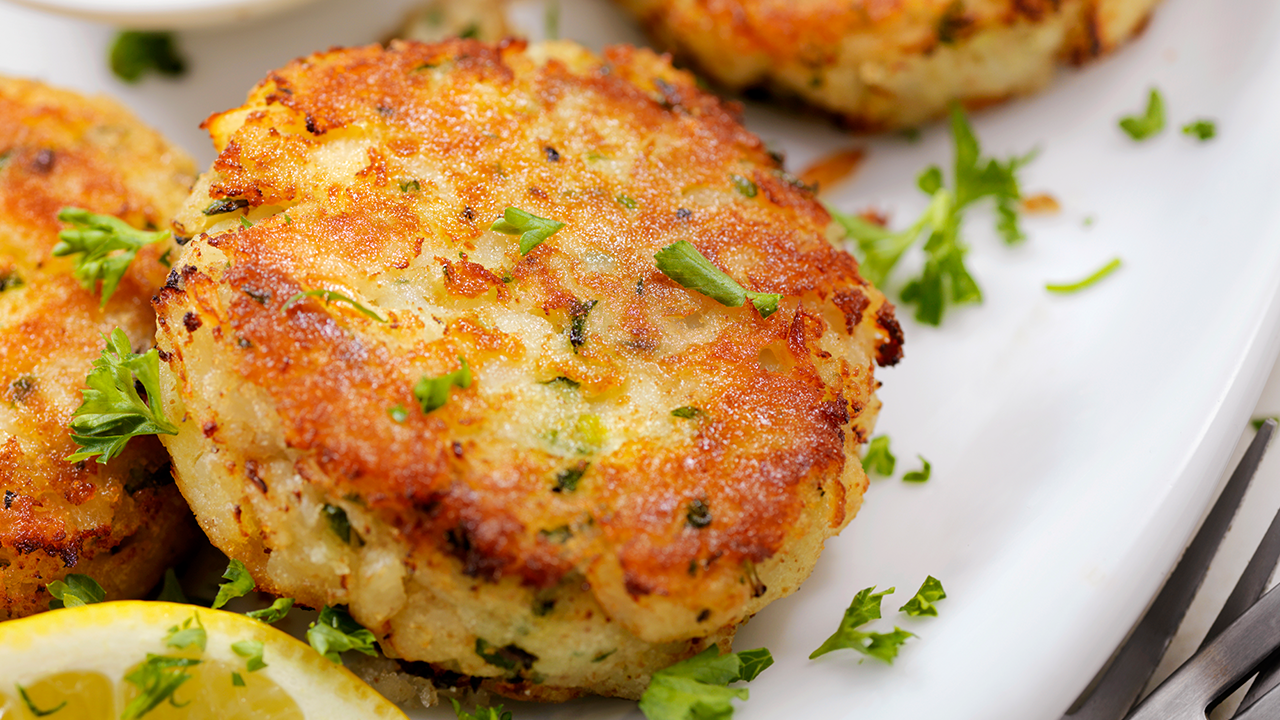 Crab Cakes
The old favourite food to pair with any Boland Cellar Chenin Blanc – seafood! These easy to make crab cakes from @Delish are bound to have your guests thinking they are sitting in a 5-star restaurant. Pair it with any Boland Cellar Chenin Blanc and you have a failproof combination:
INGREDIENTS
75 g mayonnaise 1 large egg, beaten 2 tbsp. Dijon mustard 2 tsp. Worcestershire sauce 1/2 tsp. hot sauce Salt Freshly ground black pepper 450 g jumbo lump crabmeat, picked over for shells 75 g panko bread crumbs 2 tbsp. freshly chopped parsley Vegetable oil, for frying Lemon wedges, for serving Tartar sauce, for serving
DIRECTIONS
In a small bowl, whisk together mayo, egg, Dijon mustard, Worcestershire, and hot sauce, and season with salt and pepper. In a medium bowl, stir together crabmeat, panko, and parsley. Fold in mayo mixture, then form into 8 patties. In a large pan over medium-high heat, coat pan with oil and heat until shimmering. Add crab cakes and cook, in batches, until golden and crispy, 3 to 5 minutes per side. Serve with lemon and tartar sauce. Enjoy!
https://www.delish.com/uk/cooking/recipes/a30848068/best-crab-cakes-recipe/