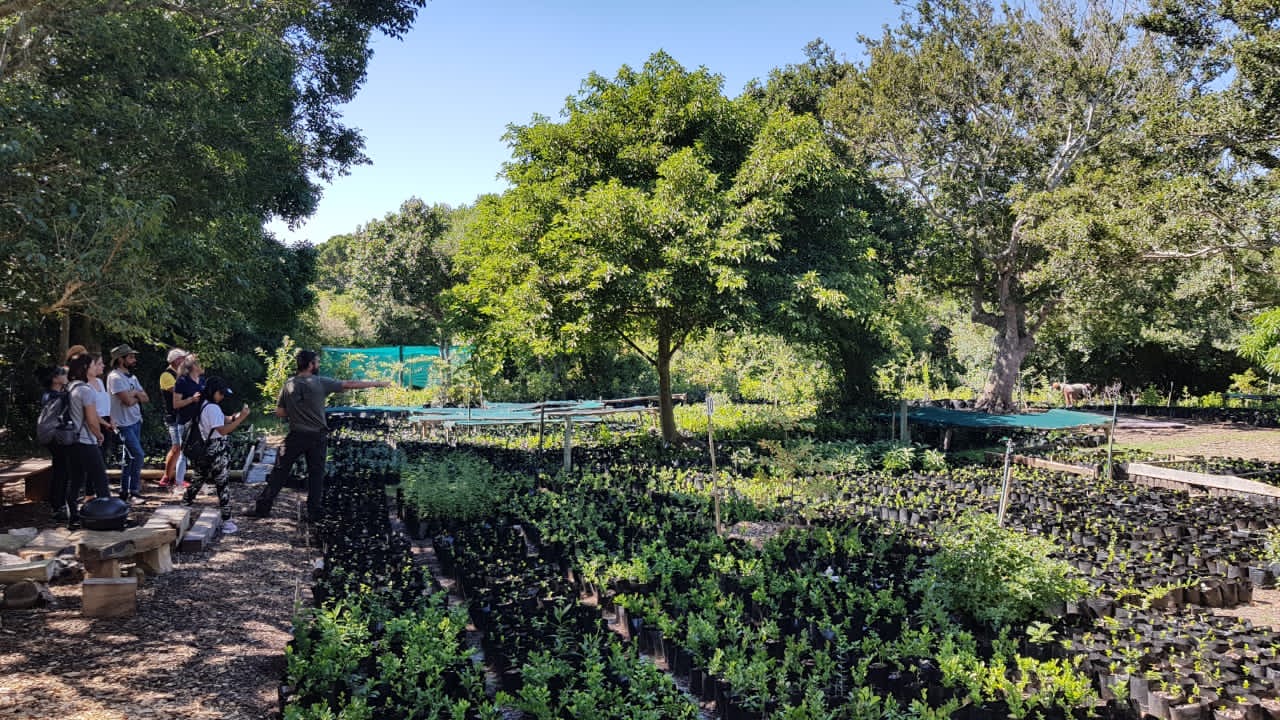 Platbos Forest Reserve Visit!
Greenpop is happy to announce that after a successful 10 years of restoration work at the forest, the time has come to expand the project with neighbouring properties. The first planting at the new reforestation sites took place in March 2021. 
The Boland Cellar team, Lizmar van den Elst and Anneen du Toit, joined Eve Puttergill, Founder of The Bee Effect, Daneel Rossouw, Divisional Manager Agriculture at Nedbank, and Lisa Lottering from Winelands Magazine on a road trip to Gans Bay to visit Platbos Forest Reserve to celebrate being part of the successful journey of reforestation at the Platbos region.
The Platbos Forest Reserve is Greenpop's longest and most established forest restoration site. Greenpop, in partnership with the Platbos Forest Conservation Trust since 2010, has planted over 73,645 trees. How amazing to walk among 2000 year old milkwood trees!
In 2020, Boland Cellar funded the planting of 832 trees at Platbos Forest as part of the Boland Trees for Bees Pledge Fund in collaboration with The Bee Effect to support and raise awareness on the planting of trees that provide food and habitat for Cape and African honey bee species in South Africa.
Thank you to Francois , Misha (Founder of Greenpop)  and Carla for sharing your knowledge, passion and transforming Platbos into not only a conservation but a tree sanctuary – you are amazing! 
Photo credit: Daneel Rossouw & Boland Cellar Team