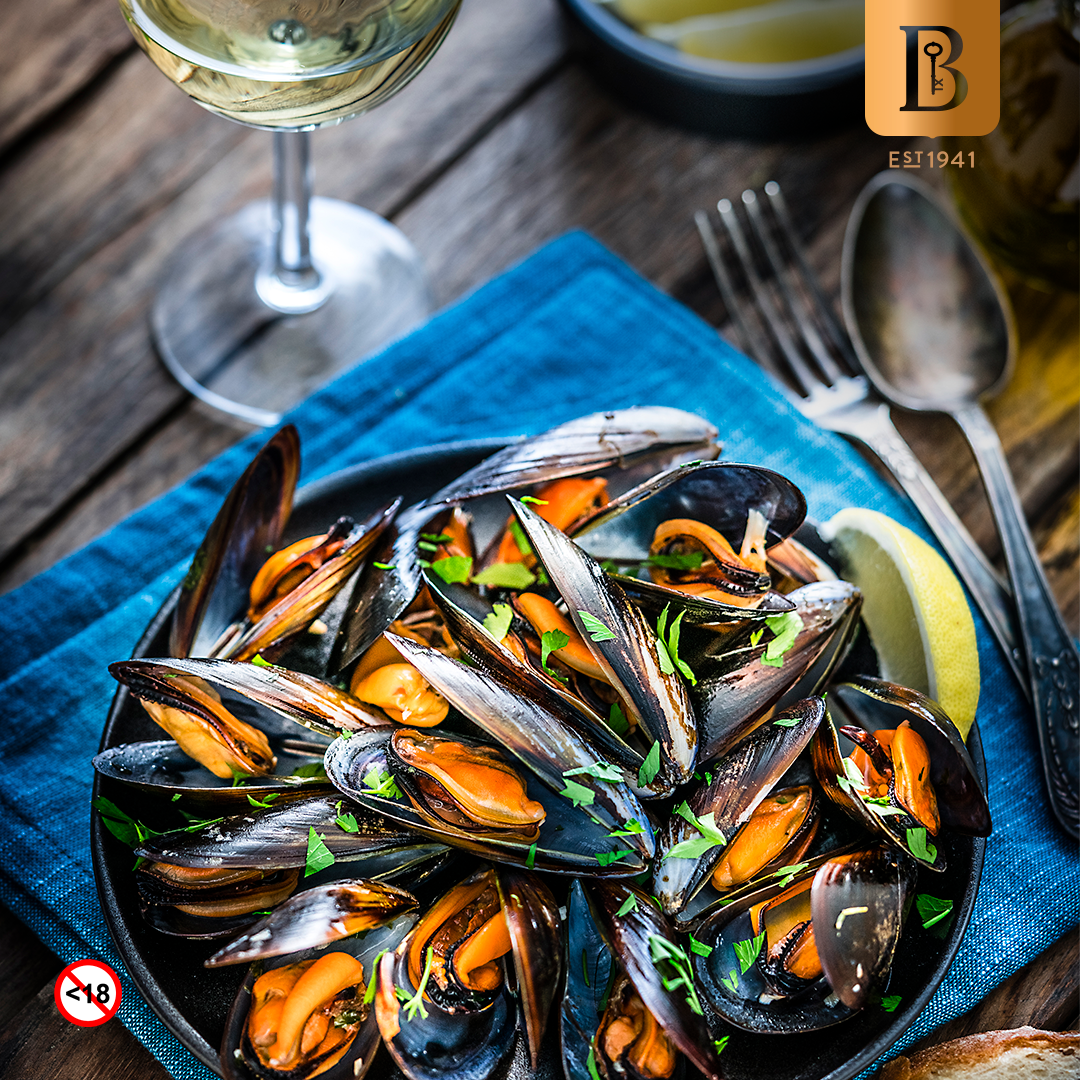 Garlic Mussel Recipe with our Classic Selection Chardonnay
A delicious Garlic Mussel recipe to pair with our Classic Selection Chardonnay:
INGREDIENTS
1,5kg fresh cleaned mussels
10 tablespoons butter
3/4 cup finely chopped shallots
6 large garlic cloves, crushed
4 tablespoons freshly chopped parsley
2 tablespoons fresh lemon juice
1 teaspoon grated lemon peel
PREPARATION
Place mussels in cast iron skillet, cover, and cook over high heat until mussels open, shaking pan occasionally, about 5 minutes. Drain mussels, reserving liquid. Transfer mussels to bowl; discard any that do not open. Tent bowl with foil. Melt butter in the same cast-iron skillet over medium-high heat. Add shallots and garlic and sauté until tender, about 3 minutes. Add 3 tablespoons parsley, lemon juice, lemon peel, and reserved liquid from mussels and bring to boil. Season to taste with pepper. Drizzle garlic butter over mussels. Sprinkle with 1 tablespoon parsley. Enjoy!