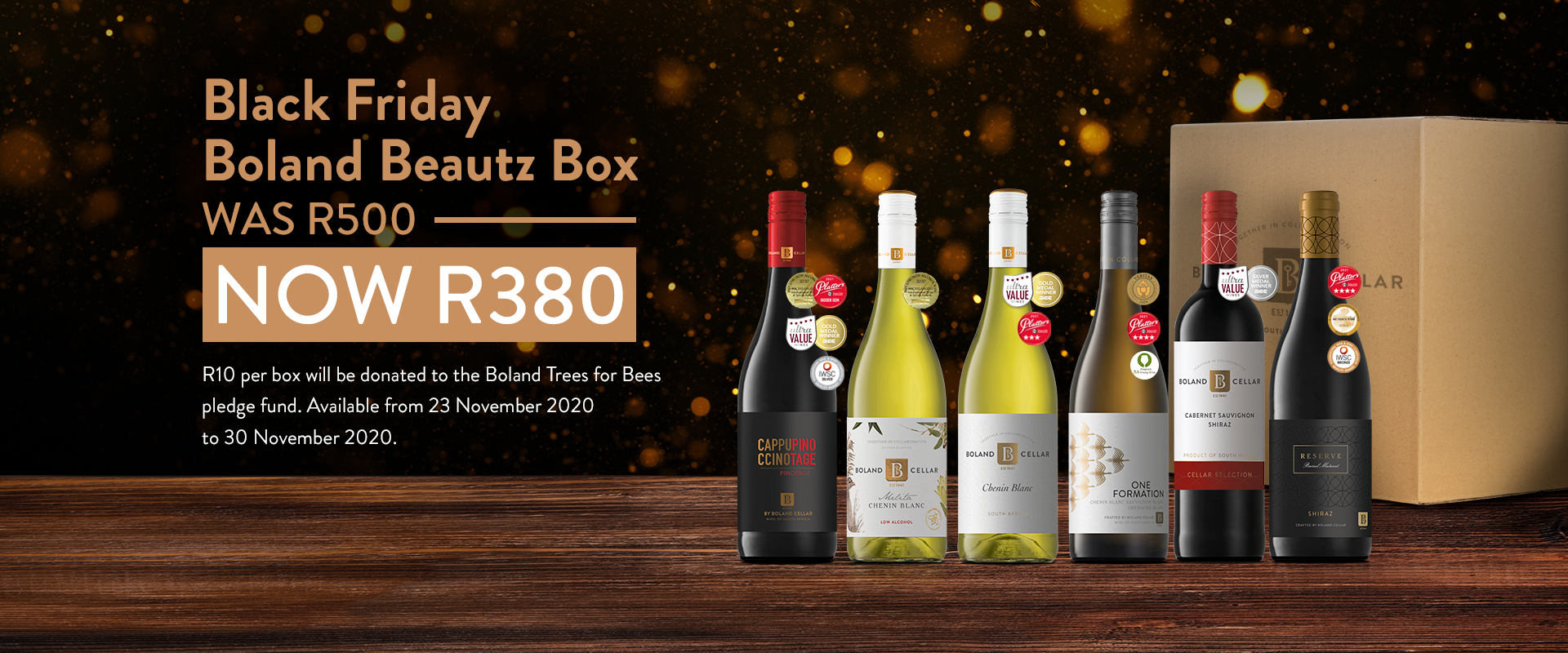 BLACK FRIDAY BEAUTZ BOX!
We've extended the offer! Available to purchase from 23-30 November 2020.
Price: R380
This buzzing Beautz Box includes 6 wines boasting 14 collective awards!
Get it NOW: https://bit.ly/3fvAOOf
Buy our Boland Cellar Beautz Wine Box for R380 and we will donate R10 per case to our Boland Trees for Bees Pledge Fund.
The box includes:
*Cappupino Ccinotage 2020 (Platter's Awards Hidden Gem winner, Michelangelo Gold, Ultra Value Wine Challenge Gold, IWSC Silver)
*Melita Chenin Blanc 2019 (Michelangelo Trophy winner – Best Low/Non-alcohol wine)
*Classic Selection Chenin Blanc 2020 (Ultra Value Wine Challenge – Gold, Platter's Awards – 3 stars)
*One Formation Chenin Blanc / Sauvignon Blanc / Grenache Blanc 2020 (Akura Trophy Paarl Young Wine Show, Platter's Awards – 4 star, Veritas Awards – Gold)
*Cellar Selection Cabernet Sauvignon / Shiraz 2020 (Ultra Value Wine Challenge- Silver)
*Reserve Shiraz 2015 (Mundus Vini Awards – Gold, Platter's Awards – 4 stars, IWSC – Bronze)