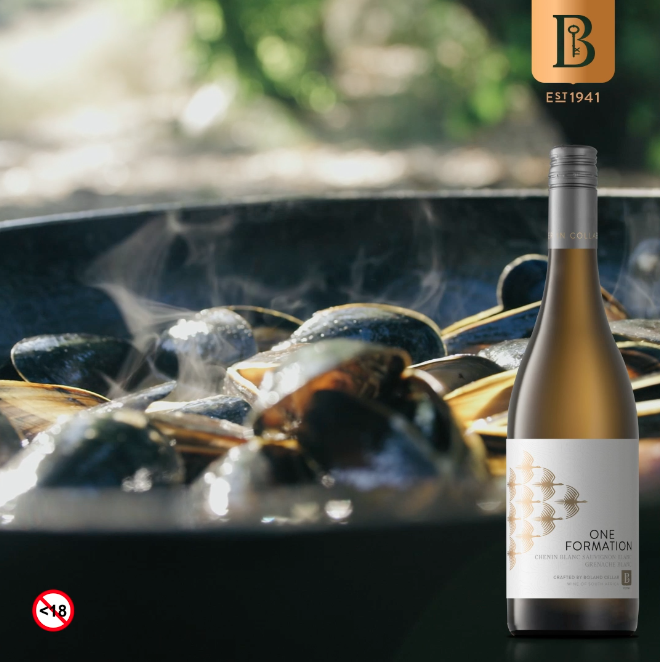 A must-mussel recipe!
Ingredients: 
250ml cream
1 chopped onion
30g butter
2 tbs chopped parsley
2 tbs chopped garlic
3cm grated ginger
Juice of 1 lemon
Salt & Pepper
1.2-1.5kg mussels
250ml One Formation white wine
Rice / Fresh bread / parsley to serve
Method: 
In a saucepan brown onions, garlic, ginger and parsley in butter.
Add cream and let simmer for 5 minutes. Season with salt, pepper and lemon juice.
Steam mussels in wine for 5 minutes.
Add mussels and wine to cream sauce and let it simmer for 4 minutes.
Serve on rice or with freshly baked bread and garnish with parsley.
Perfectly paired with One Formation white blend.