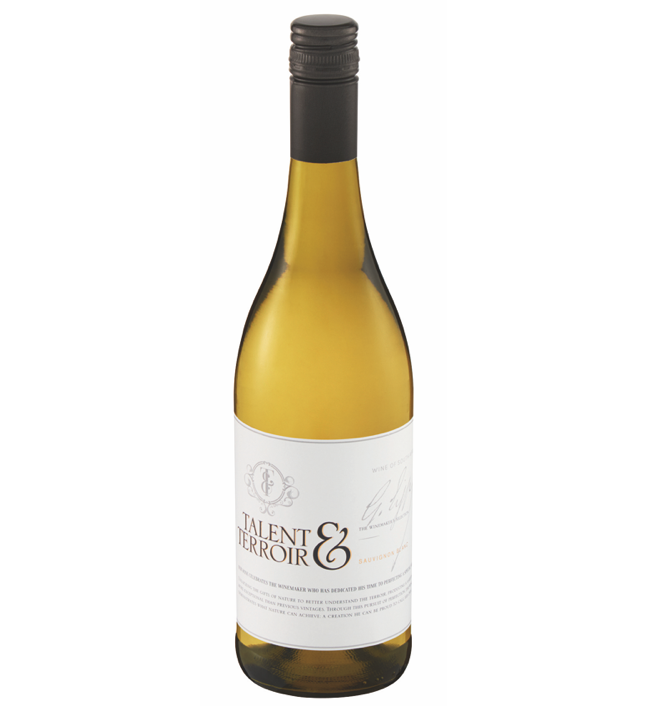 Our Maiden Talent & Terroir Sauvignon Blanc Received Gold at Concours Mondial
A year recently releasing its new Talent and Terroir Sauvignon Blanc, Boland Cellar celebrates the 2017 vintage of this wine with a gold medal which was awarded at the international wine competition, Concours Mondial de Bruxelles in May.
Aptly named Talent and Terroir, the range – which also includes a Shiraz, Chenin Blanc and Cinsaut Rosé – highlights the Paarl region's unique terroir and Boland Cellar's dynamic winemakers' skills. According to Maraleze Knoetze, Boland Cellar marketing head, the 2017 harvest contributed to an exceptional Sauvignon Blanc: "The season inspired the winemakers to experiment with this wonderful product of nature. The final product was a firm favourite in tastings and we decided to release a maiden Talent and Terroir Sauvignon Blanc."
Knoetze emphasised that Boland Cellar's Pioneers of Collaboration ethos is an important cornerstone in the winemaking process and is reflected in the winemakers' teamwork, the cellar team's close relationships with growers, and the foresight of the ideal end-product.
The fresh, expressive 2017 Talent and Terroir Sauvignon Blanc provides an infusion of layered green apple, kiwi and gooseberry aromas. Also quite versatile, the wine leaves a lingering taste of well-balanced and lively green tropical flavours that can be enjoyed with poultry, pork and seafood.
The wine retails from approximately R59 per bottle at the cellar in Paarl, selected liquor outlets and Boland Cellar's online shop.
Boland Cellar 2017 Talent and Terroir Sauvignon Blanc
Background:
The range portrays the winemakers' inspiration found in the varying terroirs in the Boland. This 'gift of nature' is unlocked by understanding the terroir and the crafting of exceptional varietals with each new harvest. In their pursuit of perfection, the winemakers achieved a special harmony with nature they can be proud to call their own.
The grapes for the sauvignon blanc were sourced from Philadelphia near the Atlantic Ocean. The region has become recognised for exceptional sauvignon blanc wine due to cool sea breezes and deep soils.
Winemaking Process:
The grapes were harvested at 21.5 – 22° Balling. The wine was made reductively and extended skin-contact of six hours was allowed, before being left on the lees to further develop character for three months.